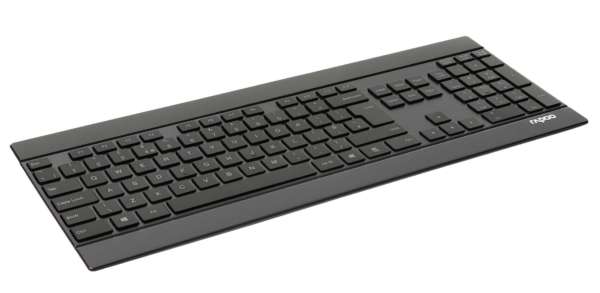 Tastiera wireless ultra sottile
E9270P
€49.99
Connessione wireless a 5 GHz affidabile
Design ultrasottile 4 mm
Base in lega di alluminio e acciaio inossidabile
Tasti touch multimediali intelligenti 
Durata della batteria fino a 9 mesi
€49.99 prezzo di vendita consigliato
Domande frequenti: E9270P
Consulta le nostra pagina dedicata alle FAQ per trovare risposte e soluzioni alle domande più frequenti.
Come collegare la tastiera E9270P a un Macbook, PC o portatile tramite trasmissione wireless da 2.4 GHz con un dongle USB?
1. Take out the receiver from the keyboard
2. Place the receiver into a PC or laptop USB port.
Come ripristinare la connessione wireless da 2.4 GHz?
After you unplug and replug the USB receiver, within 30 seconds, turn off the mouse and then turn it on with the left key pressed.
Ho perso/rotto il mio ricevitore USB (dongle). Posso ricevere un nuovo ricevitore USB?
It is not possible to provide a replacement receiver for this product.
This is because during production the product and the Nano USB receiver (dongle) are assigned a unique code, so the product can only communicate with the bundled original receiver. This production process is also performed for security reasons.
Ho appena comprato il ricevitore USB, ma non lo trovo?
The USB receiver is stored inside the battery compartment of the mouse. The special receiver storage compartment is located there so you can always store the dongle safely when not in use to prevent damage or loss.
Il mio prodotto è difettoso. Cosa posso fare?
We offer a 'return to the retailer' warranty on our products. In case of a defect, please return the product to your retailer with a clear description of the problem, proof of purchase, and all accessories. During the warranty period, you will receive a replacement product from the retailer if available.
Non hai trovato la risposta che cercavi nella pagina delle FAQ?
Contattaci  e compila il modulo nel modo più dettagliato possibile. Sarai contattato al più presto dal nostro servizio di assistenza.